About the Founders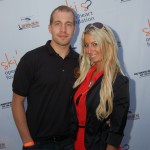 Crystal L. Gajewski
Founder and President
As one of the Founders of Ski's Open Heart Foundation Crystal has incredible achievements and continues to grow her experience level. She's a self motivated, proven performer with the ability to quickly learn in challenging and changing environments. At 29 years old, Crystal has achieved an Undergrad Degree from West Virginia University in Communication Studies and continued her education at St. Johns University where she received her Masters in Business Administration and Professional Studies. Before going to college Crystal's determination was obvious and blatant as a High School Student. She excelled in her academics and as well in sports. At 17 years old she rallied and petitioned to have the first girls Lacrosse team in her high school formed and was successful. The girls lacrosse program has now spread to the Middle School and elementary aged children in her area because of her persistence. After she graduated college Crystal started her career in New York City as an Account Manager for an advertising firm. After a year and half, she realized that she wanted to be back home on Long Island with her family, so she took a position closer to her family. After two years in the industry she decided to switch industries and was offered a position in the Construction Industry, where she worked her way up to her current position. While continuing to advance her career in the construction industry, Crystal has started to go back to school to become a Veterinarian Technician to work at a local animal hospital near her home on a part time basis.  Animals have always been a passion of hers and she promised her father to one day become a Veterinarian Tech.
Crystal has been involved with numerous volunteer programs all over Long Island and NYC. Some of the activities she has taken part in are various Motorcycle events in the Biker community, events supporting our Veterans, Suffolk County Coalition Against Domestic Violence advocate, she has volunteer at animal shelters, church events, Special Olympics, supported many Cancer related fundraisers and other Charity events in the last ten years. Crystal spent countless hours helping her father with the charity events that he was involved in. She saw how happy the little gift such as a smile could make someone and she knew she wanted to make someone feel the same way that her father did everyday of his life. After the passing of her father, she did not want his legacy to die, so what better way to continue his legacy then to form a foundation of her own to continue her fathers efforts of helping.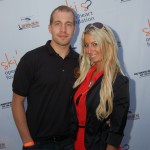 Sean R. Gajewski
Co-Founder and Vice President
Sean Gajewski is a lawyer admitted to practice in New York State. Before attending law school, Sean completed his bachelors degree at Hofstra University and worked part-time for his father, Mark "Ski" Gajewski.  Working for his father three days a week and attending Hofstra University's School of Business the other two days, he received first-hand experience in many aspects of everyday business.
Since high school, Sean has developed an interest in computers, programming, law, and the Internet.  This hobby has since turned into a small business called Dragex Development Inc. Dragex develops both websites and software, and has given Sean the opportunity to build relationships with people across a broad range of industries, including financial, gaming, construction, and educational industries.
Sean Gajewski was an associate at  Cullen and Dykman LLP's commercial litigation group, where he focused on providing advice and guidance regarding electronic discovery issues to the Firm and its clients. Some of his duties as a member of the Firm's e-discovery group included providing case and client-specific advice regarding preservation obligations; creating and maintaining multiple e-discovery databases; and developing strategies for effective and efficient data collecting, culling, review, and production. Likewise, Mr. Gajewski regularly investigated solutions to complex fact patterns or e-discovery issues in order to advise senior attorneys about the risks associated with the various methods of resolution available to them. Mr. Gajewski also represented banks in various commercial and residential matters.
Sean Gajewski was recently commissioned as an officer in the United States' Coast Guard where he serves as a Judge Advocate General. Currently, he is currently stationed in Puerto Rico.  The Coast Guard legal program delivers high quality legal advice and support to the people who carry out the varied functions of the US Armed Forces to ensure their missions, operations, and activities can be achieve within the spirit and letter of the law.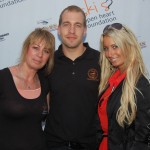 Debra J. Gajewski
Co-Founder and Secretary
Debra Gajewski was born in Queens, NY and moved to Long Island when she was a child.  She and her two siblings attended Brentwood High School.  As a graduate in the bicentennial year, (1976), Debra decided to enlist into the Military instead of attending college.  In October 1976, she enlisted in the US Marine Corp.  After attending basic training camp, she was stationed at the Marine Corp Air Station in Beauford, South Carolina as a 1341 Heavy Equipment Mechanic.  While stationed in Beauford, she worked in Det "B" 2nd FSSG, where she met the love of her life, Mark.  Mark was also stationed in Beauford, SC in Det "B" MWSG-27.
After spending the next two years together in South Carolina and after their Military enlistment ended, they moved to Long island, where they married in September 1980.  The two remained together until Mark's death in December 2011.  While married they had two beautiful children,  Crystal and Sean.  For the next 18 years they spent their lives as normal blue-collar, middle class working parents.  They faced troubles along the way, but always managed to keep their family intact. As parents they taught their children right from wrong and made sure they knew that life is a challenge, as to prevent the children from taking anything for granted.  As her children got older and went off to college, Debra and Mark spent countless hours together and riding his motorcycle.  After 9/11 Mark's life and the way he lived was forever changed.  They didn't let life get in the way of living and lived their lives to the fullest together, with their children and friends.
Debra has worked in the South County School District as a special education aide for the past 15 years.  She loves to read, garden, travel, listen to country and oldies music, crochet, relax in her yard, and enjoy quality time with her friends, family, and pets.