Martha Avenue in East Patchogue, NY Named "Mark W. Gajewski Way"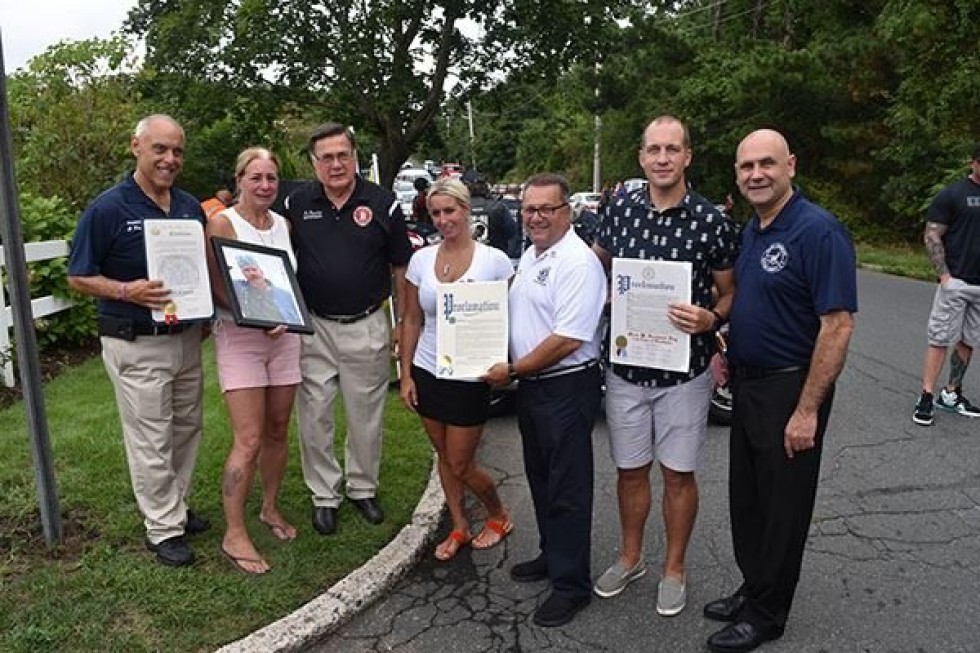 As all our readers know, our inspiration, Mark "Ski" Gajewski, died in 2017 from 9/11-related illness after having spent nine months working on the pile in 2001. On Saturday, August 17, 2019, Supervisor Ed Romaine and Councilman Michael Loguercio officially dedicated a portion of Martha Avenue in East Patchogue as "Mark W. Gajewski Way."
Thank you again to the following individuals and groups:
Supervisor Ed Romaine
Councilman Michael Loguercio
Ms. Victoria Molloy
Legislature Leslie and John Kennedy
Mr. John Feal
9/11 Responders Remembered Part Board Members   
North Patchogue & Bellport Fire Department
South Country Ambulance
All of the officers at the 5th Precinct
The Dep't of Highway
All of the Patriot Guard Riders
And of course, our neighbors, family, and friends.
We greatly appreciate all the effort that each of you have done to make this dedication happen. No words can accurately express the love, appreciation, and the admiration that my family and I have for each one of you. You all have done—and continue to do—outstanding work for the families affected by the tragic events of 9/11.
Here are some of the news coverage of the event: